The American Museum of the Cat House in Sylva, North Carolina is exactly what it sounds like: a quirky roadside attraction featuring over 10,000 artifacts, art pieces, novelties, and products devoted to the domesticated house cat. The pieces range from a bronze statue dating back to 600 B.C., to a petrified cat that was frozen in a 16th century chimney.
Located just an hour outside of Asheville, the museum is the brain-child of 82-year-old retired college professor Harold Sims - also known in the area as "The Cat Man." Sims has spent the last 30 plus years accumulating his collection so he can share his love of cats with the world.
Since it opened on April 1st, visitors have been able to embark on self-guided tours throughout the quirky feline shrine for only $ 5 a pop. All proceeds go towards funding the museum and the Catman2 no-kill cat shelter.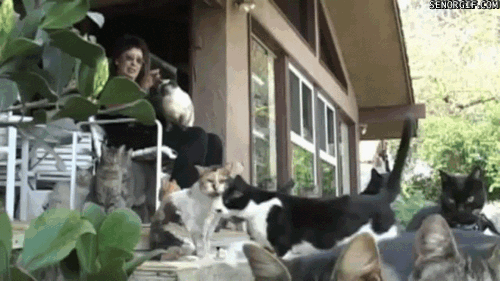 The volunteer-run museum can be entered through the neighboring antique mall.
"We had such a wonderful experience at The American Museum of the House Cat!" Says Heather Curtis on the museum's Facebook page. "We spent an easy 2 and a half hours here and did not realize how fast I had flown, until my husband, to diabetic, started feeling light headed and needed to take a rest rest up finishing the rest of our visit."
This website contains opinionated posts. View at your own discretion.
Subscribe now!
Subscribe today and get future blog posts your email.